---
Welcome to the Affordable Care Act weekly update! We want to help keep you informed on anything that happens with the ACA so you can stay compliant and save money by doing so. This series within the Mh1s blog will be updated weekly to keep you up to date.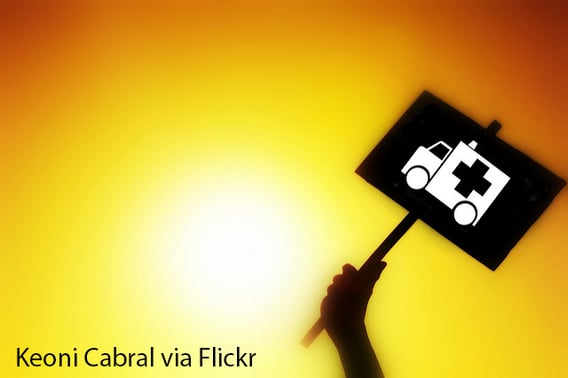 A bill as large as the ACA tends to have a lot of small intermittent changes.
In 2014 and 2015, changes included health plan design changes, increased wellness program incentives and the employer shared responsibility penalties. 2016 alterations are all about employers sponsoring group health plans. In order to make sure you keep pace with these changes, we've created a checklist for you.
1. Grandfathered Plan Changes
Grandfathered plans are those plans that were already in existence when the ACA was enacted on March 23, 2010. If you make certain changes to your plan that go beyond permitted guidelines, your plan may no longer be grandfathered. The good news is that it's easy to check your status and there are several resources that can help.
2. Cost-sharing Changes
Effective for the 2016 plan year, the Department of Health and Human Services (HHS) clarified that the self-only annual limit on cost-sharing applies to each individual, regardless of whether the individual is enrolled in self-only coverage or family coverage. A quick way to cover your bases here is to:
Review your plan's out-of-pocket maximum to make sure it complies with the ACA's limits for the 2016 plan year ($6,850 for self-only coverage and $13,700 for family coverage).

If you have several service providers, confirm that your plan will coordinate all claims for Essential Health Benefits across the plan's service providers, or will divide the out-of-pocket maximum across the categories of benefits, with a combined limit that does not exceed the maximum for 2016.
3. New Reinsurance Fees
Reinsurance contributions are only required for plans that provide major medical coverage. In addition, there are other plans and coverage that are actually excluded from these fees.
HRAs that are integrated with major medical coverage
Health Savings Accounts (although reinsurance fees will be required for an employer-sponsored HDHP);
Employee assistance plans, wellness programs and disease management plans that provide ancillary benefits and not major medical coverage;
Expatriate health coverage;
Coverage that consists solely of benefits for prescription
4. HIPAA
The ACA specified an initial certification deadline of Dec. 31, 2013, for the following transactions: (1) eligibility for a health plan; (2) health care claim status; and (3) health care electronic funds transfers (EFT). These deadlines were extended in the hopes that other major health plans and smaller plans would come on board with their compliance. Upcoming are more guidelines and stronger penalties for becoming HIPAA certified.
The whole process is a bit confusing and full of acronyms, but luckily we specialize in benefits administration! If you need a paired-down guide for ACA compliance, you can find one here.
If you have any other questions and don't want to deal with all the ACA literature for your own company, you can simply
.
---